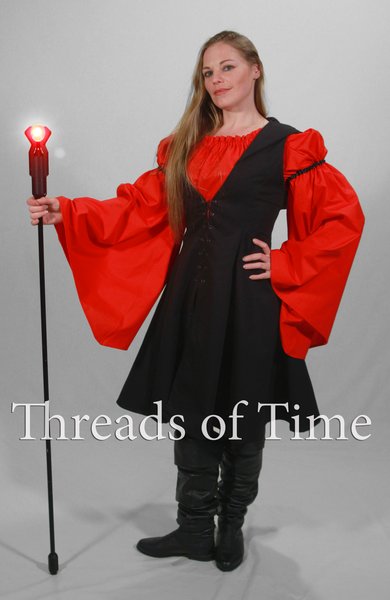 Built the same as our Wench Chemise, but the sleeves are an open cuff with a gathered elastic band at the upper arm. Perfect for under a bodice, long dresses or other garments. Our version has a small ruffle along the neckline. This chemise can be worn on or off the shoulder.

Made of 100% cotton material and is machine washable.
Elastic neckline is standard, but drawstrings are available as an alternative. Our quality level is indicated by the fact that we encase our elastic with fabric - we do NOT stitch the exposed elastic directly onto the fabric.
Full length version is available for an additional $15. The full length version is a perfect compliment for under our Froca, Bellacane or for added layers under skirts. Historically, full length chemises also doubled as nightgowns.