Castleton - Renaissance Noble's Robe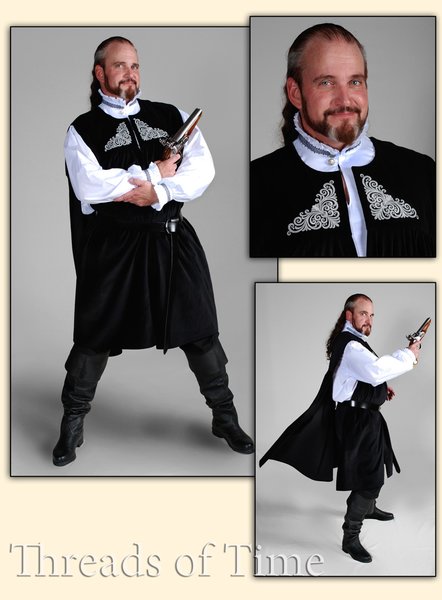 This easy to wear garment adds a distinct touch of class to any outfit. It features open sides, and front for easy throw on style. You can wear the back panels untucked for a cape style look, or you can wear all of it belted as shown. Made in a cotton velveteen for an Upper Class look. Your choice of embroidery styles. There are many more types of embroidery available so please feel free to check with us if you are looking for something specific. There are no fastenings of any kind, in order to keep it closed in the front, you will have to wear a belt.
Made of 100% cotton velveteen and is hand wash or spot wash only.

Comes standard in approximate 45" length.

Light color combinations and/or fancier fabrics available by Special Order for Weddings. Special Orders -may- result in additional costs.

If you need Custom Sizing or Custom Embroidery, please inquire before ordering. Pricing may be affected.