Celtic Castle Coat / Vest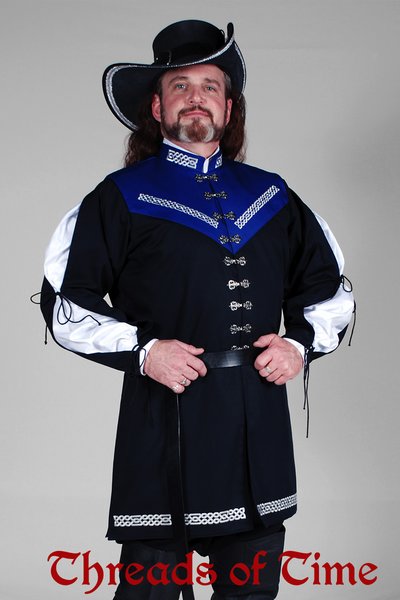 This dashing, coat style garment is perfect for the gentleman lord. It is an outstanding choice for weddings, other special events, or if a Lord simply wants to look his best. It features embroidered knotwork bands on the collar, chest, back and on the hem in the front only. Closes with gunmetal colored clasp for a historic touch. There are splits from the waist down on the sides and in back for ease of movement. The side seams are solid, no side lacings, so measurements would be recommended. Please give us your measurements. Available in your choice of color combinations.
Made of 100% cotton and is machine washable.
Body comes standard black. Fabric Color Option is for shoulder panels.
Sleeve options are available, they are an additional cost. Sleeve are attached, not tie on style.
Shown here with our Royal tunic, Basic pants, Cavalier hat, Basic Belt and Leather Boots.
Also available in a scrollwork embroidered version we call the Warwick Coat / Vest.
Sleeve Options: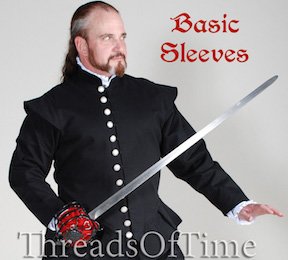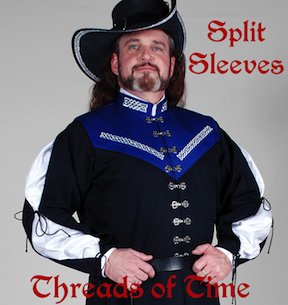 ---
Below is a variation with a color band at the hem. Available by Custom Order only.