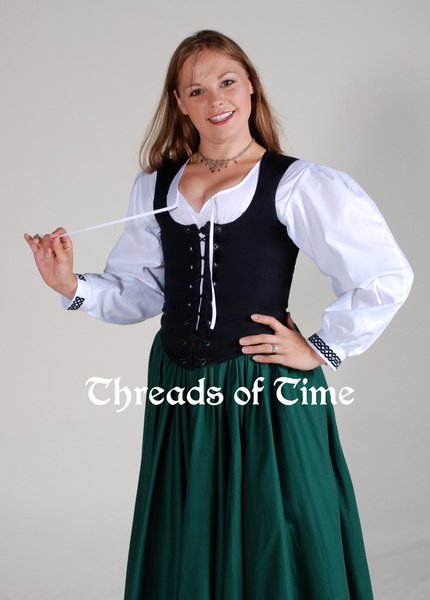 This chemise has a more standard shirt style body than our Wench Chemise. The body is a loose fit with a scoop neck that ties and an embroidered closed cuff. The length of the garment should come just below the waist, approximately 25" long. The garment can be worn with or without a bodice.


Made of 100% cotton and is machine washable.
Shown here with our Waisted Skirt and Bodice.
Necklace provided by MardiganMaile.com.
Also available without embroidery, as the Sirona Chemise.