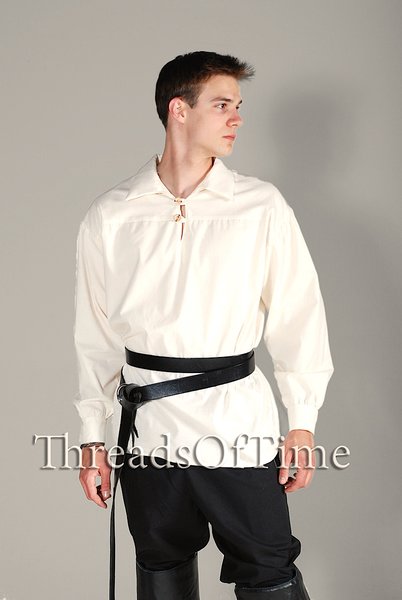 Known as the traditional shirt to be worn with a kilt, but it also looks great with jeans! A historically accurate style. Available only in natural cotton Muslin. This shirt has 2 fabric loop closures at chest with wooden buttons at chest and on the cuffs. The style of the shirt encompasses many time periods, it all depends on what you wear with it! A great base garment for any history enthusiast.


Made of 100% cotton material and is machine washable.
Cuffs are standard 2 inches wide.
Shown here with our Basic Pants and Basic Belt, linked below. The belt shown is our largest length, double wrapped.
Also available with various embroideries.