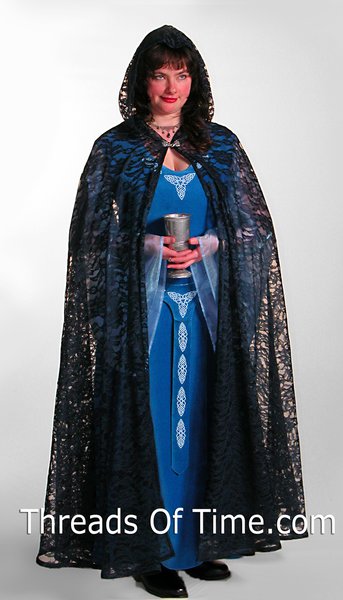 Made of romantic lace, this cloak is a nice accent for any event or outfit, especially weddings. There is a single clasp closure at the neck. Clasp comes in your choice of silver, old gold, or new gold. The hood is articulated so it sits forward to the top of the head, but curves on the sides for better visibility. The body side seams are French seamed for durability and so they lay flat against the shoulder.
Length of cloak is approximately 53 inches.

Currently available only in black, navy, off white, or white lace.
Lace patterns may vary.
Shown here with a custom version of our Vivian dress.