Lady Bracers - plain and embroidered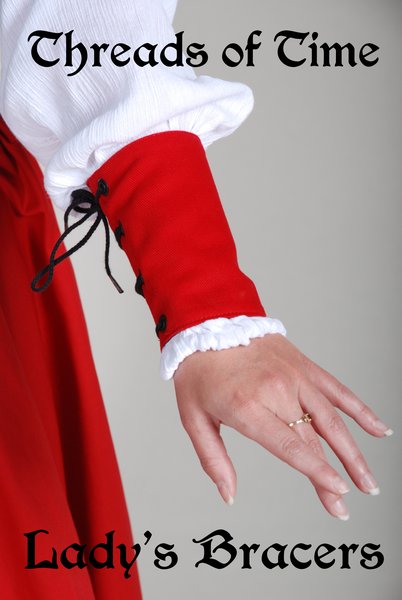 These are similar to the leather bracers men often wear. A nice accent to complete an outift, helps to keep sleeves out of food and such.

The embroidered option: One side of the bracer will have lovely Celtic knotwork, reverse side will be plain.
Made of 100% cotton and machine washable

Lacing closure - black eyelets and black cording.

Fully reversible, one side is standard black.
One size fits most.