Long Vest - All Styles-No Embroidery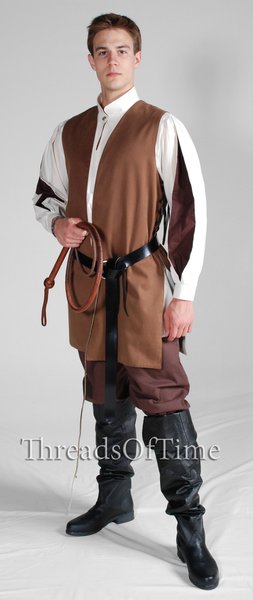 Our Long Vest is extremely versatile and encompasses many time periods and personas. A very comfortable, easy to wear garment. Adds a touch of Rogue without much fuss. Perfect for Renaissance Faire or LARPing. The Hood or Mantle versions have no Historical precedents, the Surcoat sleeves do.

The Long Vest comes standard with side lacing. There are no closures to the front of this vest. It can be worn slightly over lapped or open, belted or not, to your taste. And it is fully reversible, effectively two vests in one!! One side ("liner") comes standard in black. Other color options for the "liner" side may be requested via email after ordering, please include your order number.


Made of 100% cotton and is machine washable.
Comes standard 35" in length.
Also available with embroidery options.