Men's Kirtle or Wizard's Robe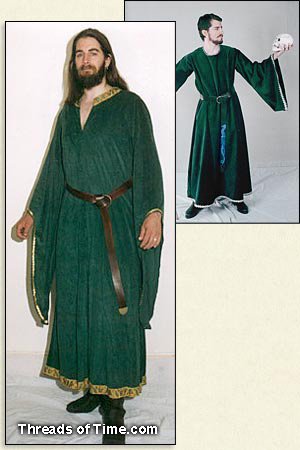 An Online Exclusive!!!!

(we don't carry this item at shows)

This garment can be worn for historical accuracy or full fantasy.
Full Length with a "V" neck, and

angel sleeves. Meant to be belted as shown, undergarments at your discretion or preference.


Made of washable cotton velveteen. Some trim options may render unable to wash. You will be notified if necessary.