Tribal Short Sleeved Tunic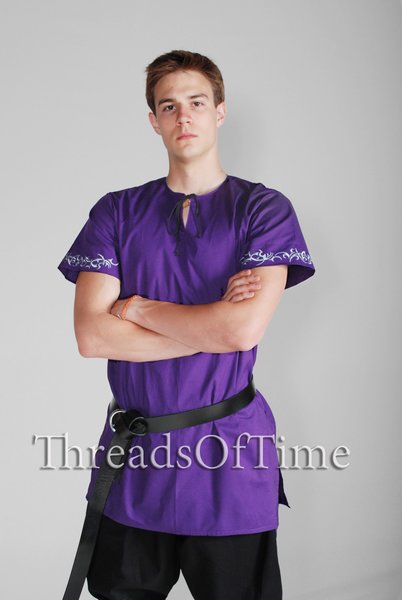 This tunic is perfect for a lower class persona, fighter, or someone who just wants to be comfortable. It features Tribal Embroidery on the hems of the sleeves for added flair. A great garment for warm weather events and LARPs. While the shirt style is mostly historically accurate, the Tribal embroidery is not. The shirt style's history traces as far back as 300BC. This tunic can be worn tucked in, or out and belted as was traditional.


Made of 100% cotton materials and is machine washable.
The neckline has a short '"v" front split with ties for closure.
All shirts are standard 35" in length.
Shown here with our Basic Pants and Basic Belt.
Also available without embroidery, as our Basic Tunic.