Yeoman - Plain and Embroidered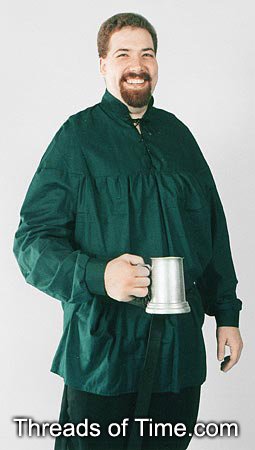 This shirt offers great freedom of movement and comfort. It has criss cross style lacing at neck or button and loop closures.
The Celtic embroidered version is accented with embroidered knotwork on cuff, collar and yoke. Looks marvelous with a kilt. For all those occasions you need to look legendary.
Cuffs are standard 2 inches wide.
All shirts are standard 35" in length.
Made of 100% cotton and is machine washable.
We use period appropriate, metal shank buttons when the button option is chosen. Color fabric will dictate color of buttons used.
Shown here with our Leather Belt and Basic Pants.