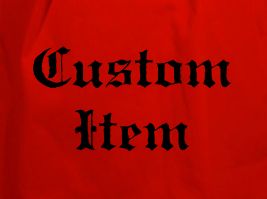 This item is a Custom Garment for a very Specific Customer. If you haven't been discussing this item with me online - it's not for you, so please don't order it.
This listing is for a Slytherin Bellacane Robe for Janina Scarlet.
A full length Bellacane dress in polyester Shantung, with hood and angel sleeves - hood and sleeves lined in Emerald green Silky Dupioni.