Lord's Kirtle / Wizard's Robe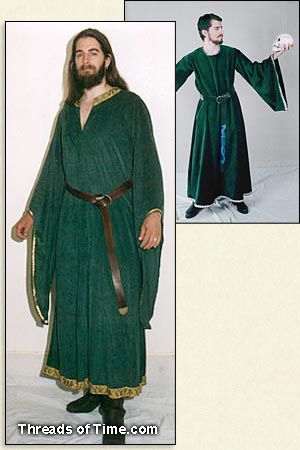 An Online Exclusive!!!!

(we don't carry this item at shows)

This garment can be worn for historical accuracy or full fantasy.
Full Length with a "V" neck, and

 angel sleeves.  Meant to be belted as shown, undergarments at your discretion or preference. 


Made of washable cotton velveteen. Some trim options may render unable to wash. You will be notified if necessary.  

Our garments are not massed produced.  
Each one is hand made to your specifications here in the USA and our quality takes time.
This means it will take 4 to 6 weeks to get your order to you.
July through November orders may run over 8 weeks due to our show schedule.
Occasionally we can manage rush orders or may have items in stock, please contact us before ordering.
  Thank you for taking this into consideration when placing your order.